Female Celebrities Who Drive the Most Luxurious Cars in The World
The perks of being a celebrity are obviously the immense amount of fame and fortune that it brings along. These people that belong to a very elite club live such glamorous lives; donning all the best clothes, residing in incredible mansions, and driving around in the flashiest of vehicles.
When you think of the last of those, you probably picture a famous rapper, all blinged out, riding in a luxury car. But it's not just the guys that love to deck their rides, the females are getting in on it too! They are just as keen to show off their expensive cool tastes. Here are 29 female celebrities who own and drive the most luxurious cars in the world.
Halle Berry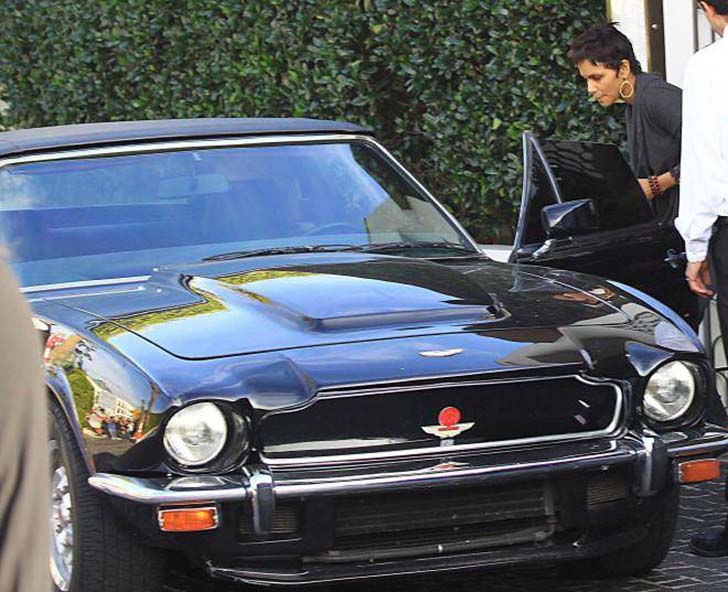 Halle Berry owns a luxuriously sleek Aston Martin V8 Vantage. No one would expect anything less of a former Bond girl!
Paris Hilton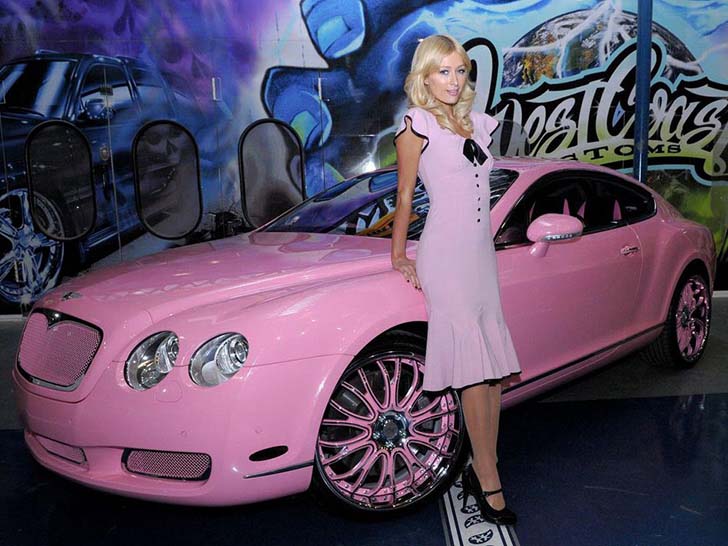 Paris Hilton had her Bentley GT Continental customized to suit her tastes, including having it painted in pink. She ended up dishing about $285,000 for it.
Elin Nordegren – 2015 White Cadillac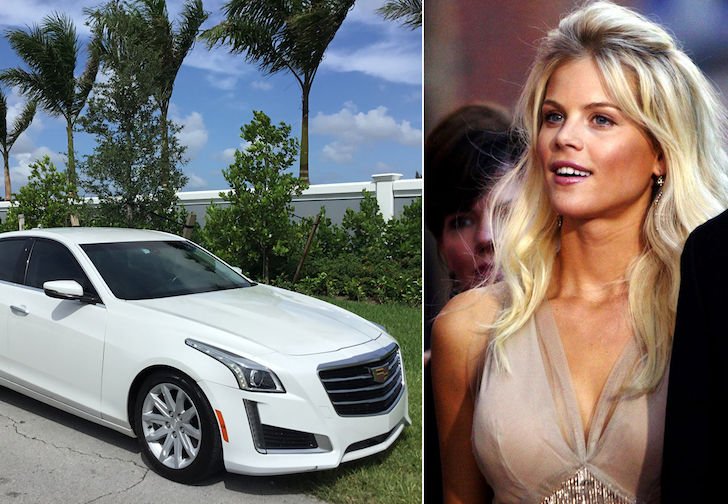 Tiger Wood's ex-wife, former model Elin Nordegren, owns a 2015 White Cadillac. She was even spotted speeding through the highway by a patrol helicopter and fined $358. Yikes!
Lady Gaga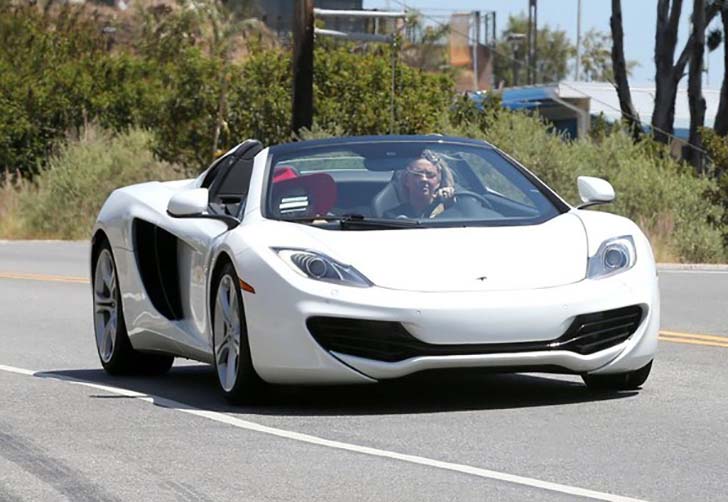 Lady Gaga is an avid collector of cars. This gorgeous McLaren MP4-12C Spider, worth around $550,000, is just one of the names in her portfolio.
Miley Cyrus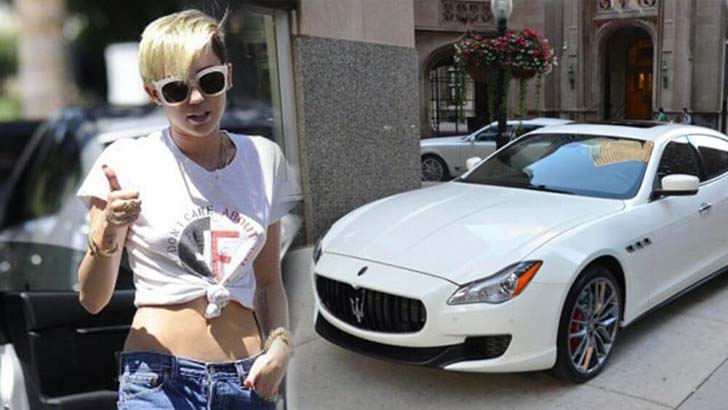 Former Disney star Miley Cyrus proved she's all grown up when she purchased this Maserati Quattroporte. Sadly, the car was stolen shortly after she'd purchased it.
Celine Dion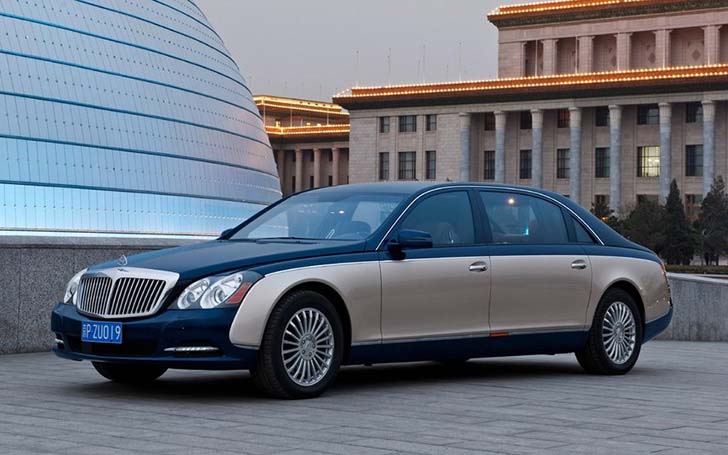 World-famous singer Celine Dion has a rich taste in cars. Luckily, she can afford it! This Maybach 62 that she owns comes with a price tag of around $500,000.
Nicole Scherzinger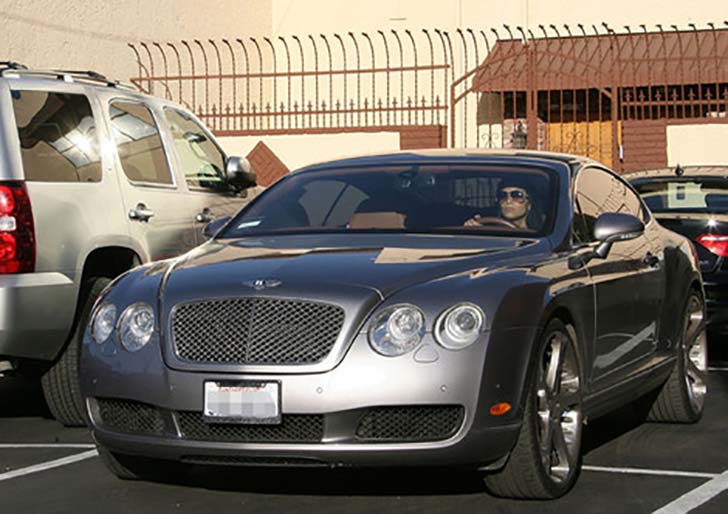 Singer and reality TV judge Nicole Scherzinger drives around in a Bentley Continental GT worth around $112,000.
Gwen Stefani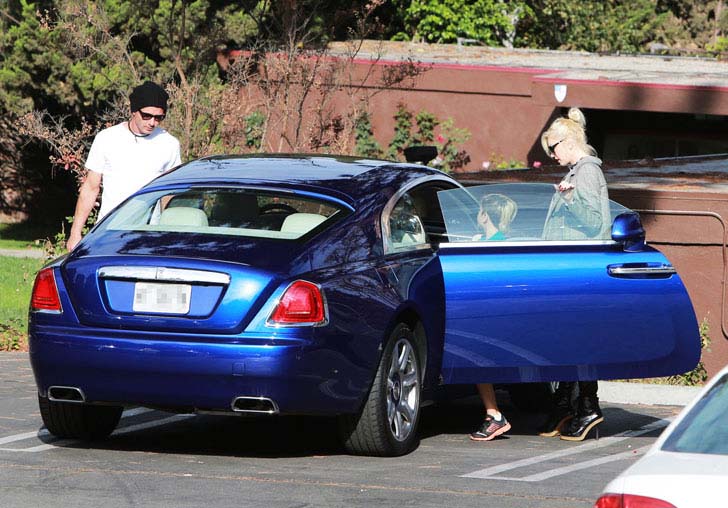 Gwen Stefani is the owner of a stunning blue Rolls Royce Wraith. Cars in this range typically come at a starting price of $300,000.
Kylie Jenner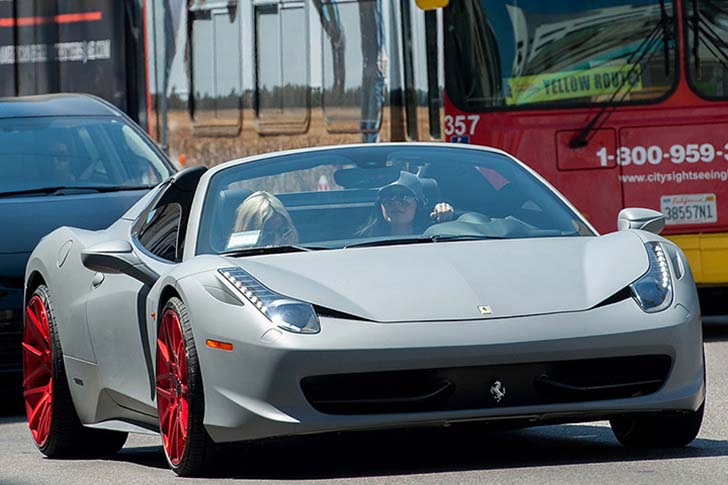 This Ferrari 458 Italia worth $320,000 was a gift to Kylie Jenner on her 18th birthday from her boyfriend Tyga. The boyfriend of any girl's dreams!
Jennifer Lopez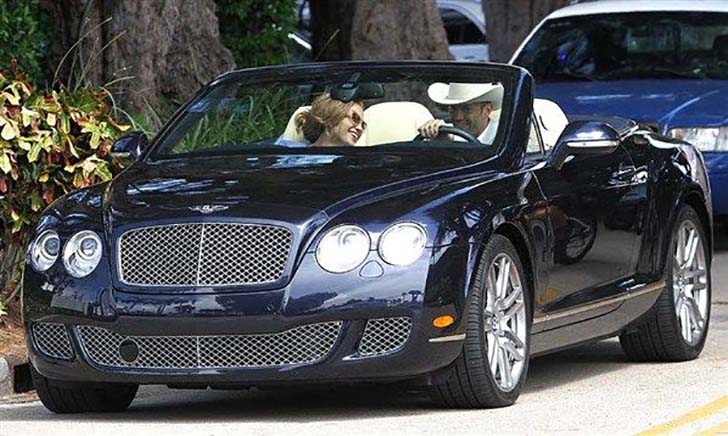 J-Lo is the proud owner of a Bentley Continental GTC Convertible that is said to be worth more than $200,000.
Sofia Vergara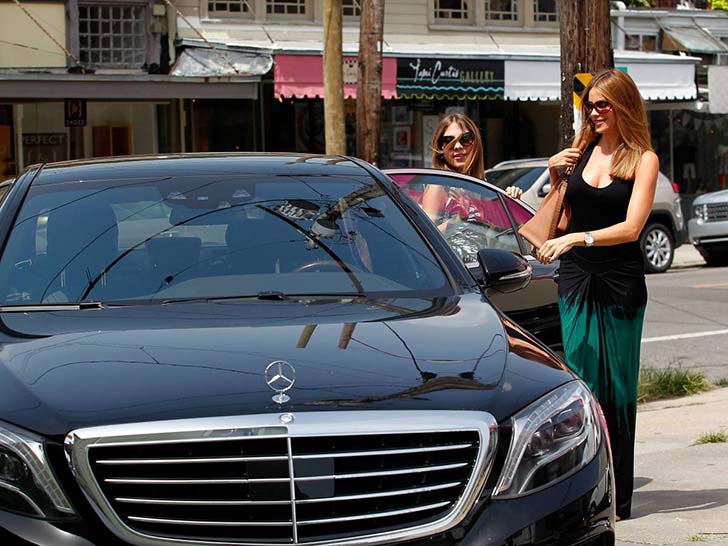 As one of the highest-paid actresses in Hollywood, Sofia Vergara can afford to buy any vehicle she wishes to. The stunning actress rides an equally stunning ca, a Mercedes-Benz S-Class.
Britney Spears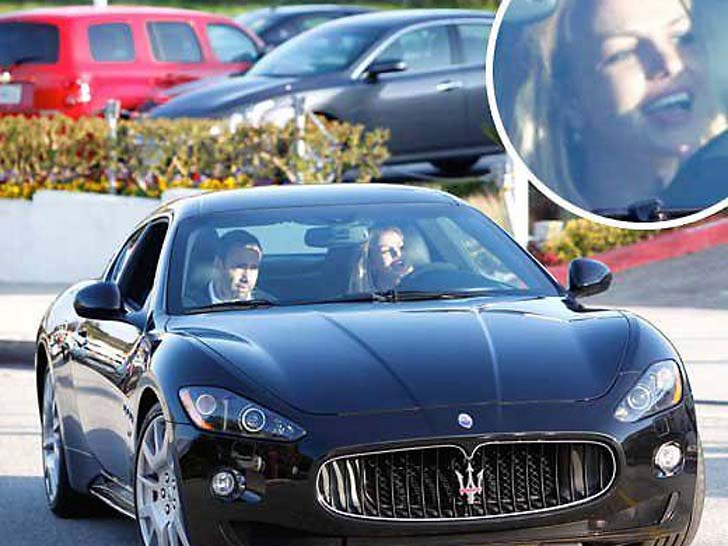 "You want a Maserati? You better work b*tch!" Those are the words of the famous pop singer, and it seems like she doesn't just sing about it. She's apparently taken her own advice because Britney is the proud owner of a black Maserati, which she no doubt bought by working hard!
Serena Williams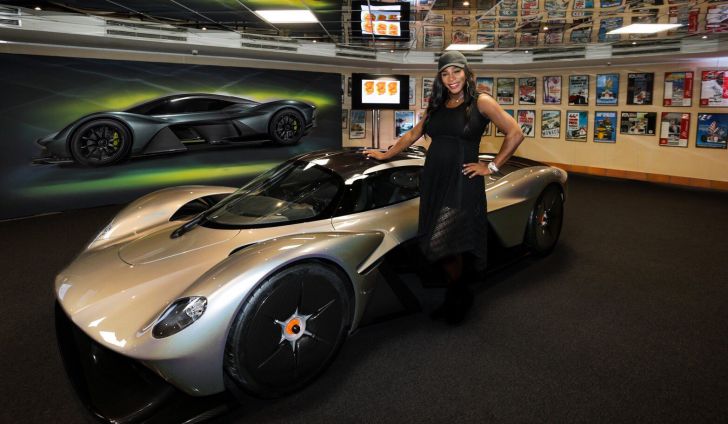 The tennis legend Serena Williams enjoys spending her fortune on nice things. And this $3.2 million Aston Martin Valkyrie is certainly very, very nice and costs a fortune!
Dolly Parton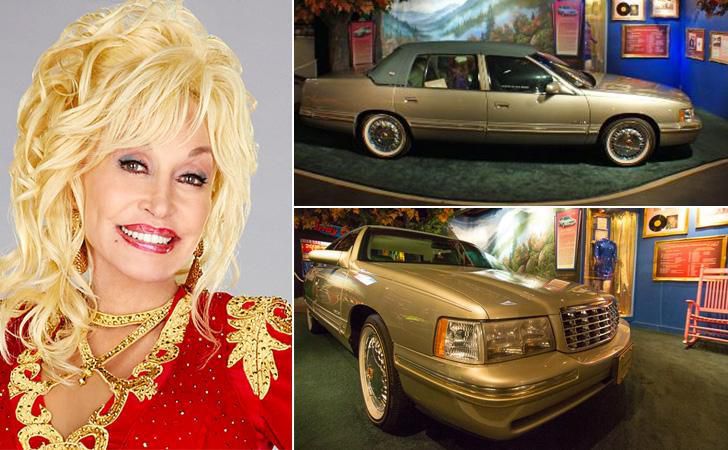 This gold Cadillac that belongs to legendary country singer Dolly Patron is nicknamed "Dolly-Mama". Although the Southern belle purchased the car for her mother originally, she took it over after her mother's passing.
Danica Patrick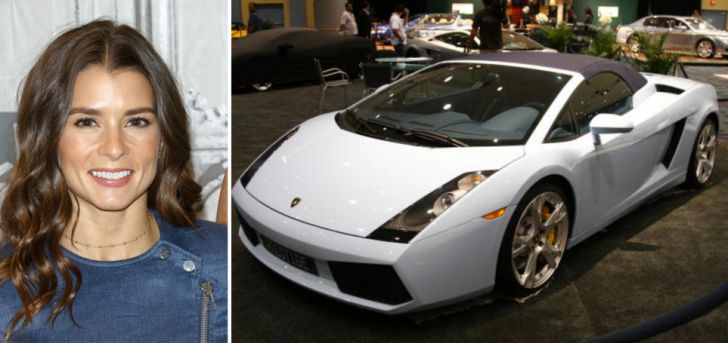 Danica Patrick likes driving very fast, very expensive cars and this translates to her personal life as well. Off the racing track, she drives around in this Lamborghini Gallardo that costs around $200,000.
Kate Upton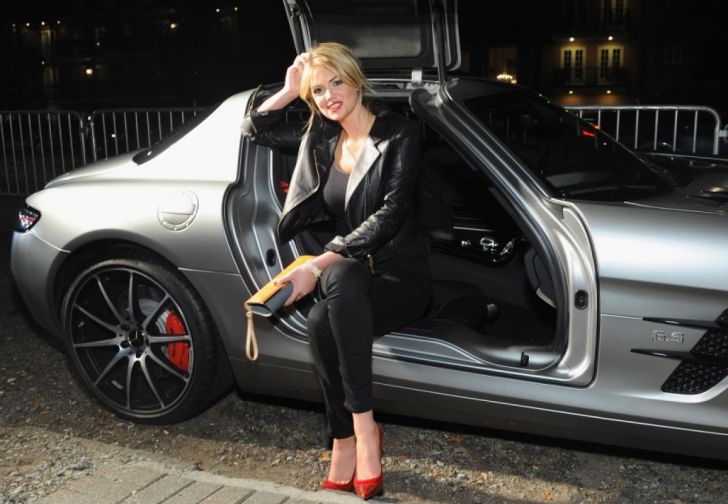 World-famous supermodel Kate Upton paid the price of $248k for this Mercedes-Benz SLS 6.3 AMG.
Celine Dion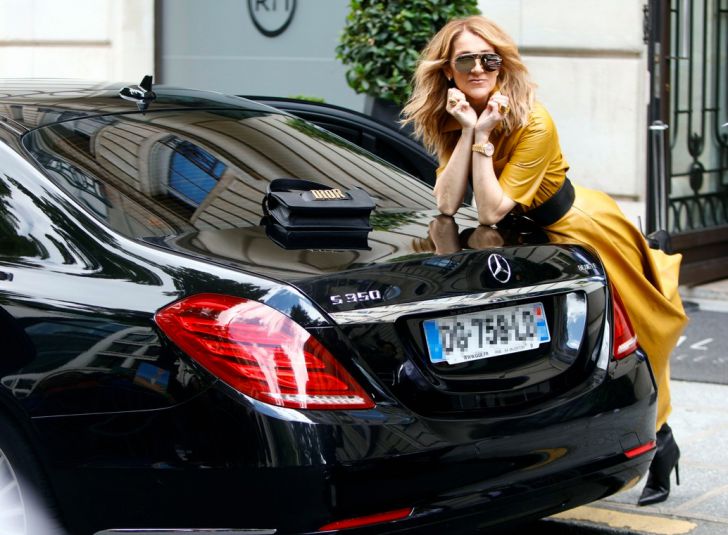 Making her second appearance on this list is singer Celine Dion. But her car collection is so amazing that it warrants it! This time, we are featuring her Mercedes-Benz 5350 that is valued at around $210,000.
Janet Jackson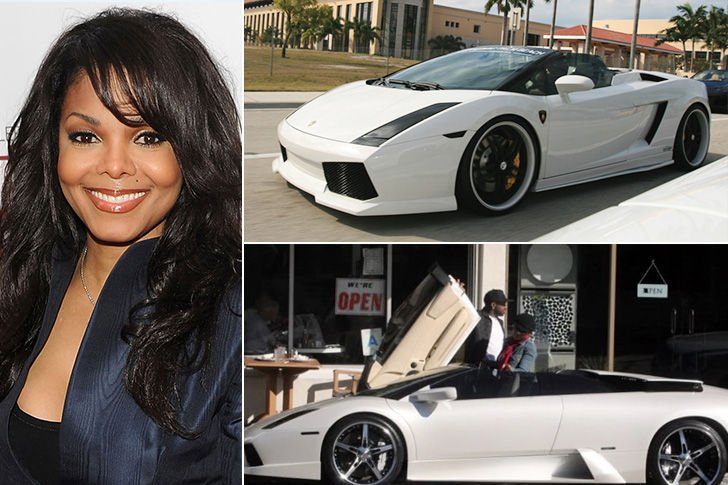 Janet Jackson is the proud owner of one of Lamborghini's best-selling models, a Gallardo Spyder that she paid $250,000 for.
Kendall Jenner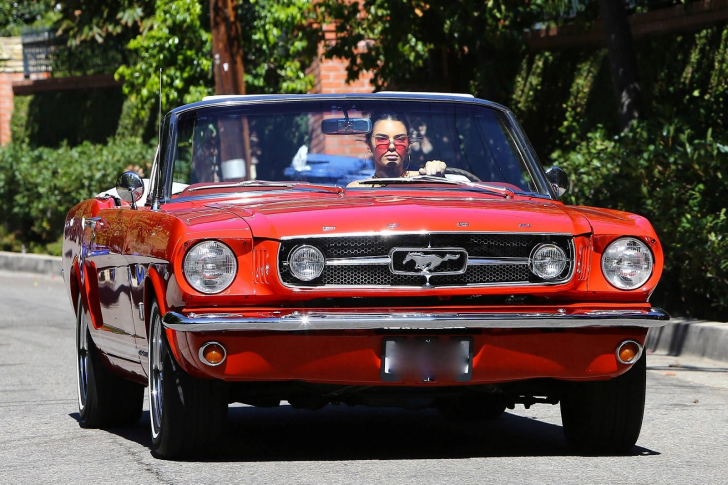 The world-famous model apparently has a thing for vintage cars. It's an incredible sight to see her cruising around LA in her red 1965 Ford Mustang Convertible.
Gigi Hadid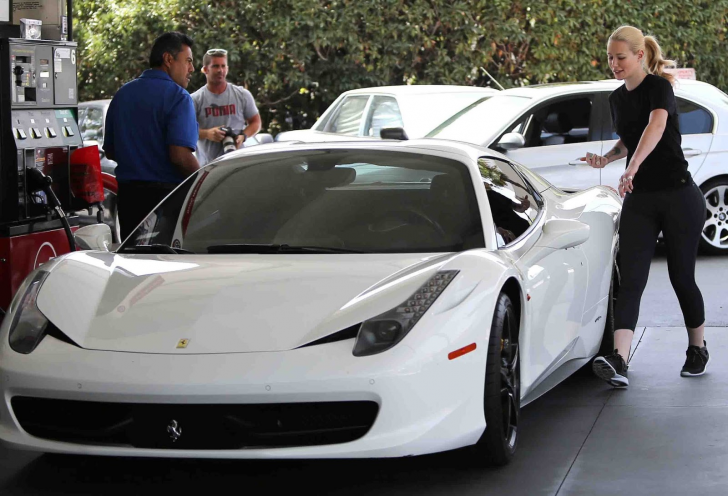 Gigi Hadid is also a lover of classic cars and loves to take them out for a spin during her downtime. Among the several cars standing in her garage is a metallic blue BMW M2 that she was gifted when she signed on to become the spokesmodel for the car.
Ellen DeGeneres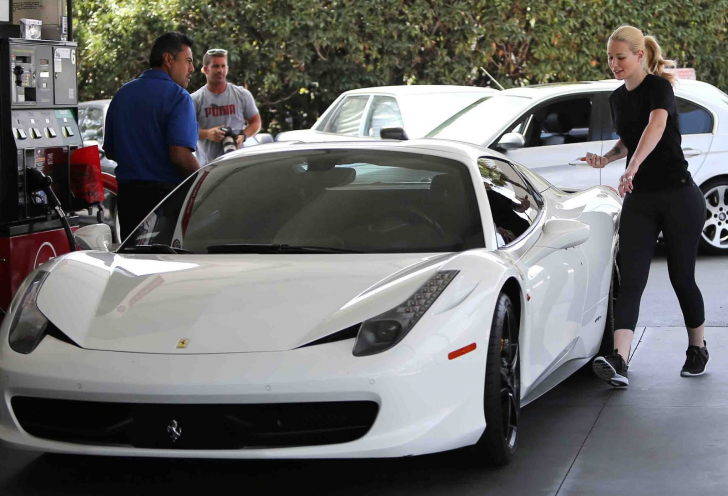 Famous comedian and talk show host Ellen DeGeneres is one of the most generous people on the planet, but that doesn't mean she doesn't pamper herself. She owns a range of luxury cars, including a GTS, a 993, a Carrera S, a Carrera 4S, a Turbo S, and a Cayenne, amongst others.
Iggy Azalea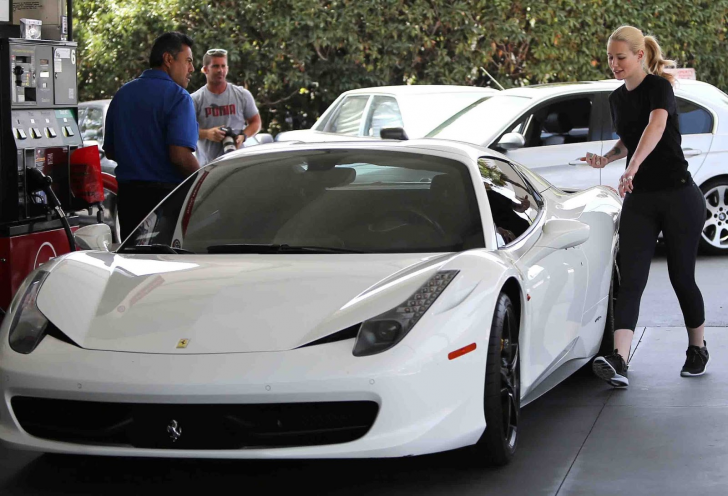 Iggy Azalea is another female celebrity that loves collecting cars. But she's mentioned that the Ferrari 458 Italia is her favorite of them all. Reportedly, she paid around $225,000 for it.
Beyonce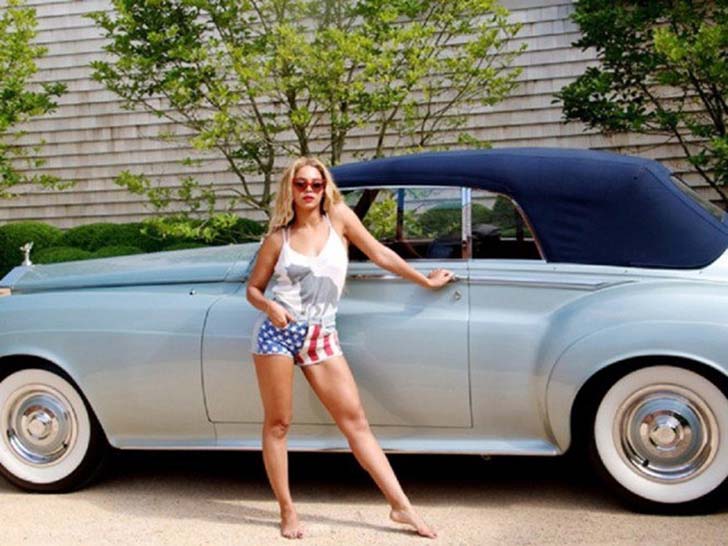 The world-famous singer is the owner of a 1959 Silver Cloud Rolls Royce Convertible worth $1,000,000. It was a gift that she received on her 25th birthday from her sweetheart and soon-to-be-husband, Jay-Z.
Nicki Minaj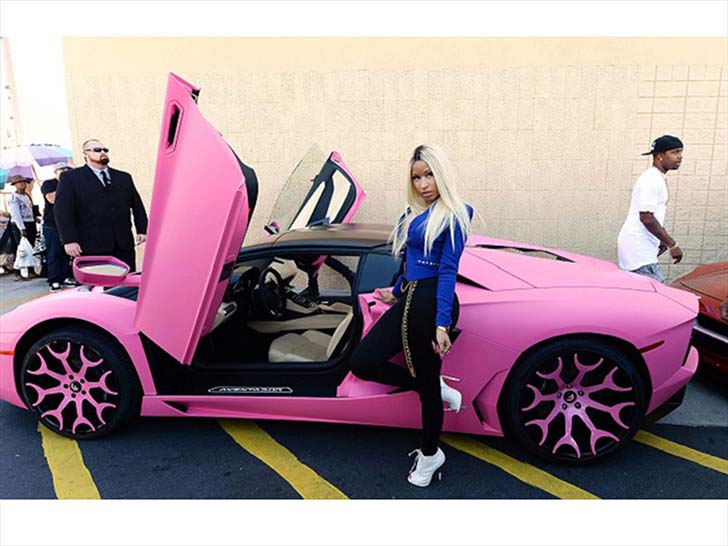 The car that suits its owner's personality! This hot pink Pink Lamborghini Aventador, worth a cool $400,000, belongs to singer Nicki Minaj.
Rihanna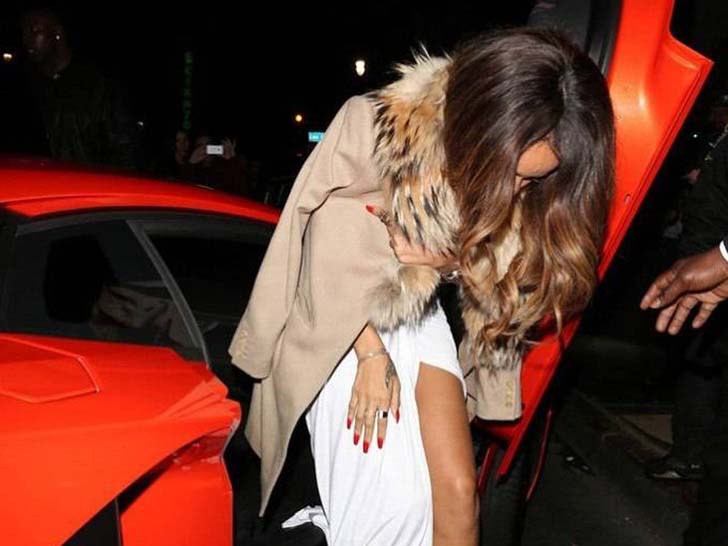 Rihanna has the exact same car as Nicki Minaj, just in a different color. The striking red exterior of the singer's car makes it the perfect accessory for her!
Kim Kardashian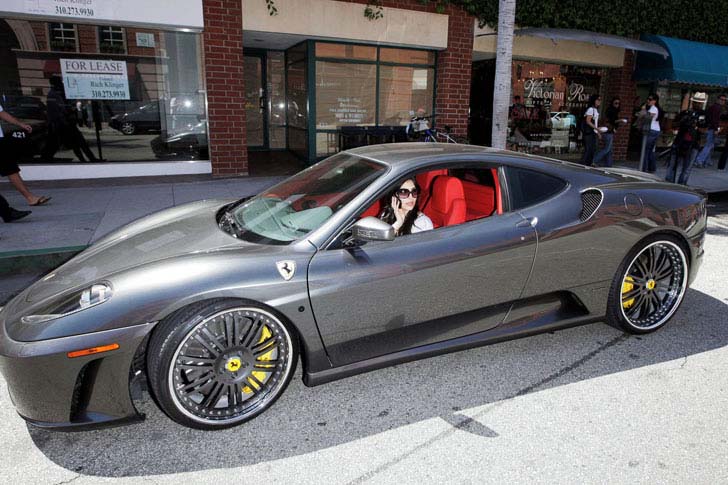 This Ferrari F430 worth $180,000 may be one of the sleekest cars around town, but it's only one of the cars that Kim Kardashian has in her collection.
Oprah Winfrey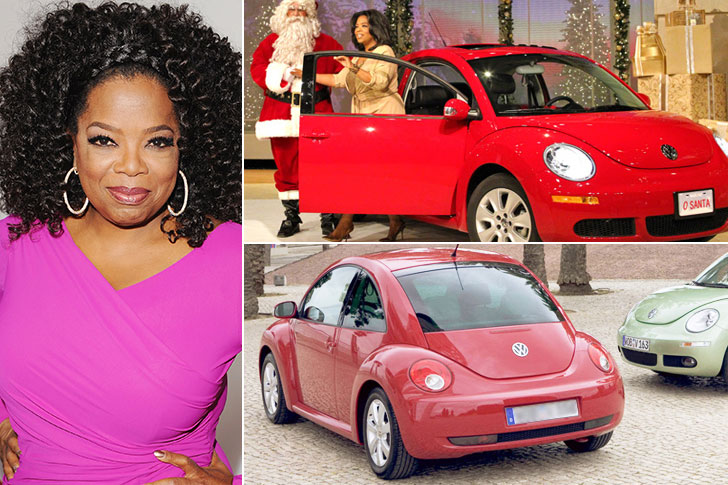 Oprah Winfrey may be one of the most famous women in America, but she prefers to ride in a humble Volkswagen Beetle worth $30,000. It may not be ridiculously expensive or flashy, but it's still compact and comfortable.
Adriana Lima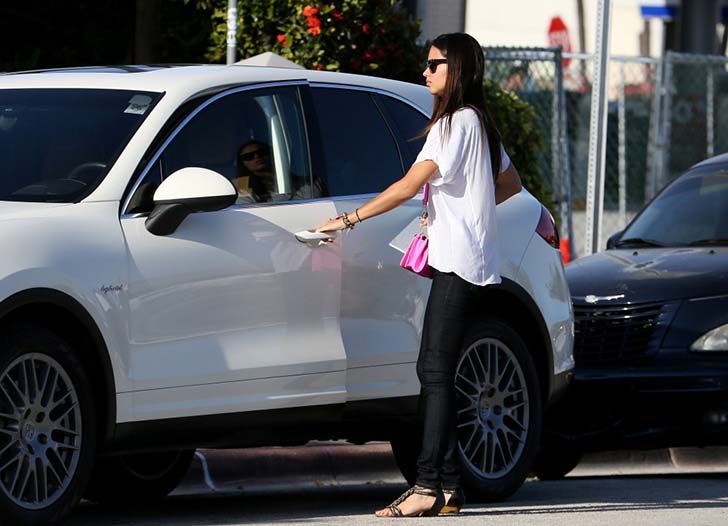 Brazilian Supermodel Adriana Lima drives a car that's as gorgeous as her, a Porsche Cayenne S Hybrid. If you're driving around Miami and spot Adriana filling up gas, she's probably rocking the no-makeup-glasses look. It doesn't matter, though, cause she's pretty no matter what!
Blac Chyna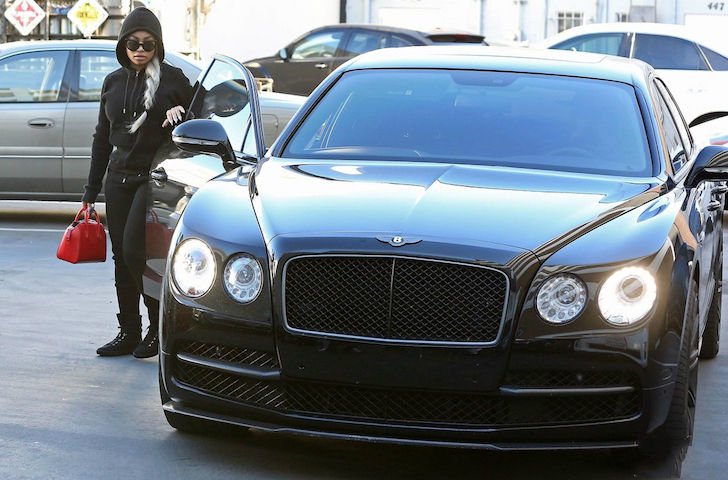 Rob Kardashian's former on-again-off-again girlfriend Blac Chyna owns a Bentley Continental. You might spot her running errands around town in the $229,000 car.